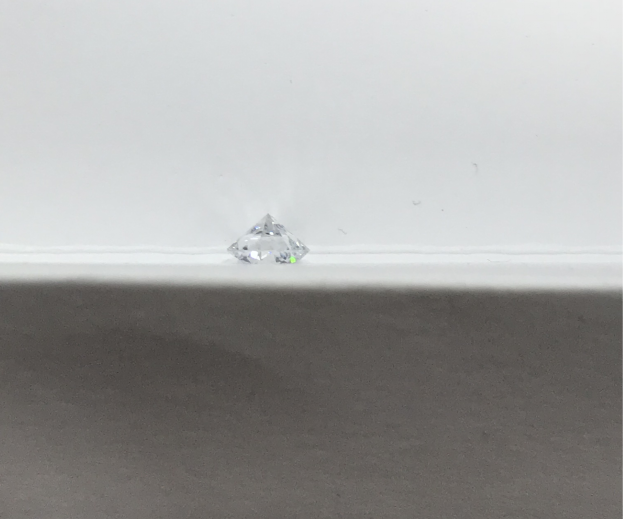 (0.52ct Type IIb HPHT Synthetic Light Blue Diamond)
The sample examined was a round brilliant cut, weighed 0.52ct and with very light blue colour. NGTC Shanghai Laboratory examined the sample with DiamondView, FTIR and Raman spectroscopy, etc. Dark solid inclusions observed under microscope. DiamondView show strong white-blue fluorescence with the distinctive luminescence pattern of cub octahedral growth structures associated with high-pressure, high-temperature (HPHT) synthesis. The sample also showed 30seconds phosphorescence. The sample was therefore identified as synthetic.
(Seen with the DiamondView, a cubo-octahedral growth pattern is evident)
The FTIR spectrum revealed feature typically attributed to type IIb diamond, with boron absorption. The sample was electrically conductive. Therefore, the sample is classified as Type IIb HPHT Synthetic Diamond.

(FTIR spectrum revealed feature typically attributed to type IIb diamond, with boron absorption)